How Personal Loans Work And How To Avoid The Common Traps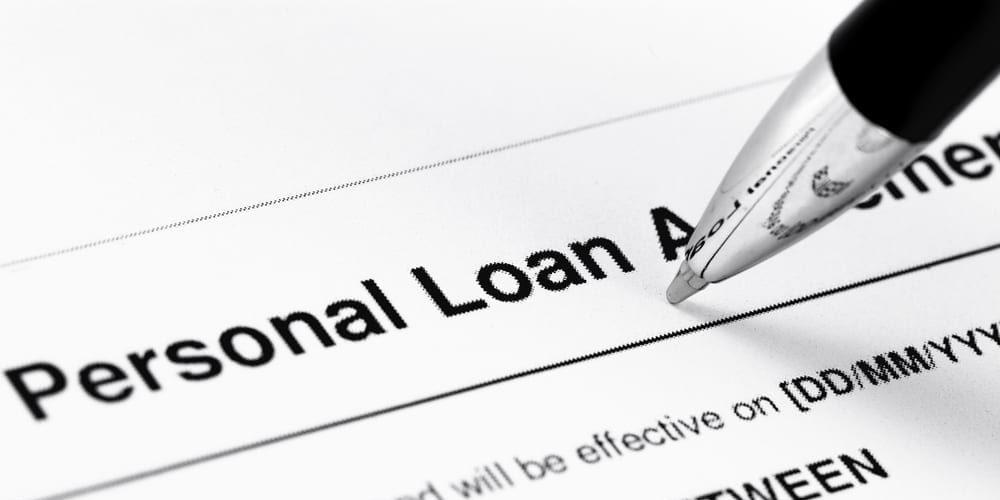 Traps With Personal Loans
There are several reasons why individuals may need to take out personal loans we will show you how personal loans work and what to avoid. It may be for home improvement or maybe need for cash to pay off high-interest credit card debts, pay for rent, or sort medical bills.
A personal loan is a type of unsecured loan that can help to achieve several personal goals. Personal loans do not require collateral since it is a type of unsecured loan. Hence, no need to use a car, or home in exchange for a personal loan.
However, there are very important things to consider before taking out a personal loan. You must be sure you are dealing with a licensed and reliable lender and you also need to know what you want so you do not sign the wrong terms.
We will take a look at some of the important things to note when taking out a personal loan so that you do not fall prey to scam lenders or sign deals that will make things more difficult. Hence, we will be taking a look at how personal loans work, how to apply for a personal loan, how many personal loans cost, how much you can get, and pitfalls to avoid when getting personal loans.
What lenders consider when you apply for a personal loan
Lenders consider a whole lot of things because they are taking most of the risks since they don't require collateral from borrowers. As a result of this, they look at things like the credit score of the borrower, how much you earn as income, and how much interest rate they will offer to lift some of the risks that come with personal loans off themselves.
Credit score: Borrowers with a high credit score stand a high chance of being considered by lenders, and they are more likely to also get a lower interest rate. Borrowers with high credit scores have a history of prompt payment of their bills over time. There are lenders who require a minimum score of 525, while some require a minimum credit score of 710. The FICO score ranges between 300 and 850. 850 is the highest score possible. Any score from 300 – 579 is regarded as poor; 580 – 669 is fair; 670 – 739 is good; 740 – 799 is very good, while scores above 800 are regarded as excellent or exception.
Debt-to-income ratio: Another thing, lenders consider is the debt-to-income ratio of each borrower. Although the standards differ from lender to lender. However, most lenders expect that the monthly debts for borrowers shouldn't consume more than 43% of their gross monthly income.
How much can you get via a personal loan?
The amount you can get depends on the lenders and how well they evaluate your capacity to pay back the loan. Some lenders can give personal loans between $500 and $2,500.
How long will it take to pay back a personal loan?
As soon as you are approved for a personal loan, your lender will draw out a schedule of monthly payments for you. It will state how much you will pay monthly, your Annual Percentage Rate, and your interest rate. The APR is how much the interest rate on your loan will cost you in addition to other charges from your lender.
The duration of the loan depends on the term you sign with the lender. If you are signing a long-term contract, you might be paying more in interest rate, while if you are signing a short-term contract, you will be paying less in interest rate. However, most banks and lenders offer loans that require borrowers to pay back over a period of one to five years.
How much do personal loans cost?
Most lenders make their money from the interest rates they charge on personal loans. Personal loans are considered a nonequity loan since they will be based on your credit, for more information about auto equity online loans, visit our page. You need to know how much you will be paying as interest over the course of your loan term. Usually, the interest rates depend on the debt-to-income ratio and credit score of the borrower.
Interest rates on personal loans are normally higher than what you have with title loans, and mortgages because it does not require collateral. Hence, the lender tends to shift the risk from themselves by offering loans at higher interest rates.
You can expect to get as much as between 4.99% and 19.99% on your personal loan, while some lenders can charge between 6.18% and 35.99%.
Pitfalls to avoid when getting personal loans
Personal loans offer the borrower the opportunity to have a fixed monthly payment. This can help in having a monthly budget and planning well for other expenses. However, there are some traps you should try to avoid when taking out a personal loan.
High-Interest Rates
The interest rates charged by your lender depending on your credit score and debt-to-income ratio. A higher interest rate will amount to a higher monthly payment. This is why people with poor credit will have to pay more in interest while those with good credit are likely to get low-interest loans.
Origination fees
Try as much as possible to avoid origination fees. An origination fee is a fee charged by your lender to originate your loan. Hence, it is important to look out for a lender that does not charge origination fees.
Prepayment penalties
Prepayment penalties are charges attracted if you pay off earlier than the time stated in your loan term. Try as much as possible to avoid lenders that charge a prepayment penalty.
This article was brought to you by TFC Title Loans, we try to bring to you the most informative information. If you are interested in getting title loans near me, we are able to help you with our large referral network.
We will help you to get the most money by using the equity that you have in your vehicle, the application is fast and we can provide you with same-day funding.
All of our referral partners are in compliance with the CFPB. We will help you to get the money that you need but from a trusted and reliable title lender.
Need Cash Now? Get Approved In Minutes!