Five Questions to Ask When Applying for a Personal Loan in a Financial Crisis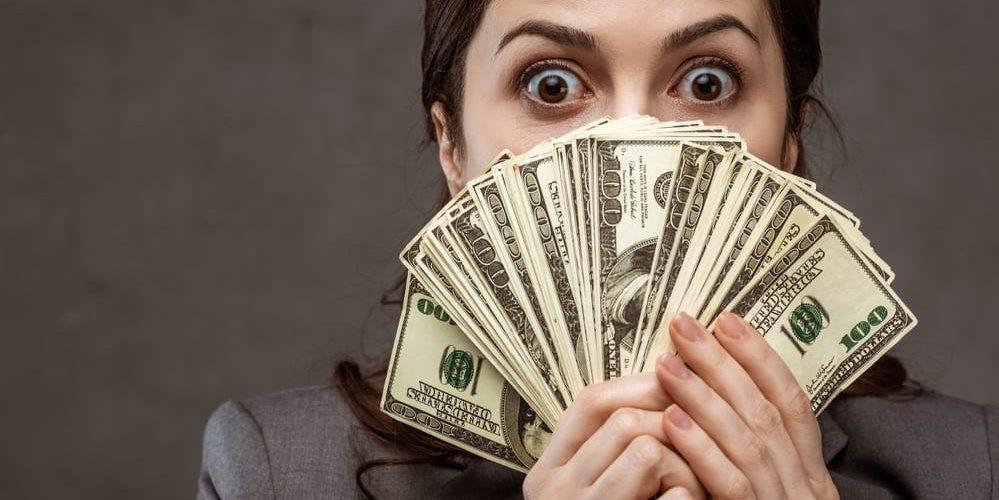 Questions For Personal Loans
There is no doubt that the COVID-19 pandemic has unsettled the finances of many homes and individuals, personal loans in a financial crisis can help you. Although the government has provided several palliatives, stimulus checks, and relief materials, but yet, these palliatives didn't go too far for most homes.
Hence, the option left for most persons is to take personal loans to support the relief materials from the government. These personal loans can be gotten from credit unions, banks, and online lenders. Most of these loans are unsecured personal. The loan amount usually starts from $1,000 and above. Some lenders offer same-day funding, while others provide the loan the next day.
Is now a good time to take out a personal loan? The norm is that you need to consider the interest rate as a primary determinant in taking out loans, and you will also compare rates from different lenders to see which one offers the lowest rate. However, with lenders now tightening requirements for qualification, there are additional questions that need to be answered before taking out a personal loan. We will consider some of these questions and provide answers to them in the sections that follow.
Will I qualify for an unsecured loan?
As a result of this crisis, some lenders have modified criteria by increasing both income requirements and credit scores for their applicants. This has made it even more difficult for borrowers to qualify for a loan and interest rates have also increased as a result of this. Hence, shopping for a loan is now more difficult than ever.
Is a personal loan a good idea?
A personal loan is a good idea under normal circumstances, as long as it is also put to good use. One thing to note is that a loan can be bondage and it can also be leveraged. It all depends on how well the loan is put into use. If the loan is utilized in such a way that it improves your financial status and you can pay the loan without going into further financial distress, then it is leverage and can be said to be a good one.
For example, a debt consolidation loan with a high-interest rate rolled into a single payment can be of help in paying off the debt faster.
A personal loan should be considered in paying bills such as rent, medical costs, or utilities only if it is the only option available as it is an expensive thing to do especially in a crisis. Hence, if after exhausting all options and you need to pay your bills, then you can take out a personal loan.
What an unsecured loan is used for doesn't matter, since they are meant to be used for anything. Hence, if you have a large bill to settle, including unexpected expenses in a time of crisis like this, then it makes sense to apply for a personal loan. All you need to do is ensure that you are taking out a loan that you can manage over the loan term. The interest rate should be reasonable and the monthly payment must be what you can afford.
If you default on the terms of the loan, it can adversely affect your credit score and may land you in court. Hence, be sure you are ready to manage the loan properly to avoid a further financial crisis.
To get the right personal loan, you have to find the right lenders for you in terms of your credit, spending habits, income, and debt. Different lenders have their unique criteria for approving the loan, so be sure you find out what these requirements are and ensure they fit into your earning and lifestyle.
What to consider
There are a lot of things to consider when you want to take out a personal loan. Here are some of the things you need to consider;
How fast are you going to repay the loan?
How much will the loan cost?
What loan features are most important to you?
How soon do you need the funds?
If you are able to find the right answers to these questions then you are guaranteed that you definitely will make the most of the loan.
Online Title Loans from TFC
You can get an online title loan at TFC at a very affordable rate and accommodating terms. TFC Title Loans is a licensed title loan company in the United States. We are reliable and dependable. Our antecedents count for us, you can count on our expertise to get financial aids during this COVID-19 pandemic.
This article was brought to you by TFC Title Loans, we try to bring to you the most informative information. If you are interested in getting a title loan local to you, we are able to help you with our large referral network.
We will help you to get the most money by using the equity that you have in your vehicle, the application is fast and we can provide you with same-day funding.
All of our referral partners are in compliance with the CFPB. We will help you to get the money that you need but from a trusted and reliable title lender.
We have what it takes to serve you with loans that will not further put you under financial pressure. Our online loan application portal is available 24/7. Submit your application online and one of our loan representatives will get in touch with you almost immediately.
Need Cash Now? Get Approved In Minutes!