Control Your Finances, Control Your Life: 10 Essential Money Management Tips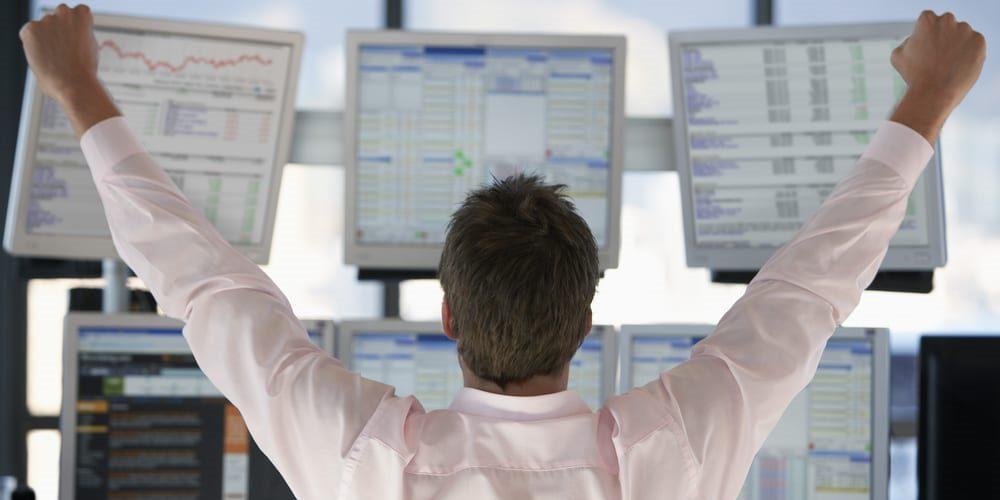 Managing your money can be challenging if you don't have the right financial tips that you need to do so. And that's why we're here to give you some essential money management tips that are going to help you know what you're spending and what you're saving at all times.
When you've got a better grasp on your finances and the things that you do with your money, it's going to help make your future much easier. We don't want to keep you from saving money so let's get right into this list of money management tips that you need to know.
This article was brought to you by TFC Title Loans, we try to bring to you the most informative information. If you are interested in getting a title loan local to you, we are able to help you with our large referral network.
We will help you to get the most money by using the equity that you have in your vehicle, the application is fast and we can provide you with same-day funding.
All of our referral partners are in compliance with the CFPB. We will help you to get the money that you need but from a trusted and reliable title lender.
1. Have a Budget
Having a budget will ensure that you've got everything that has to do with your finances in one place. When you have a budget, you can detail the bills you have for each month and the money you need to set aside for each bill.
When you've got a budget, it will also show you how much money you've got left over after bills to cover extra expenses that you may want or need. When you have an idea of what your budget looks like, it gives you the ability to save more or cut back in specific areas when necessary.
When you create a budget, you need to list the amount of your monthly income and then decide on a monthly allotment that you're going to stick to. Before you know it, you will watch your savings account grow and have your bills paid on time.
2. Reduce Your Debt
When you're looking to put yourself and your family in a better financial position, you will want to begin reducing the amount of debt you have. This could mean meeting with money management advice that helps you set up a payment plan to slowly reduce your debt over time.
Or if you've got a substantial amount of debt, you may want to consider consolidating your debt. The way that debt consolidation works is that you will combine all of your outstanding debts together. And in return for consolidating your debt, you will get a more extended payment period with a low monthly rate.
Making it easier for you to make payments without worrying about paying on various debts. However, before you choose debt consolidation, ensure that it's right for you because if you don't have tons of debt, then it may not be the way to go.
3. Create an Emergency Fund
Have you ever popped a tire? Or had another unexpected event that came up? We've all been there, and that's why one of the most valuable tips that we can give you is to start an emergency fund.
Your emergency fund is a fund that you put money in little by little over time, and when you need emergency money, you can use the funds in this account. Don't use this money for a weekend shopping trip. It's specifically for events that happen without warning and need immediate funding to take care of the issues.
Trust us when these events hut you'll be glad that you set aside the funds necessary to take care of them.
4. Review Your Credit Report
While this doesn't happen often, there are times when the information reported on your credit report is incorrect. And that's why you need to keep an eye on your credit report.
If you see something on your report that isn't correct, you need to contact the credit bureau immediately to have it removed. Inaccurate information can damage your credit score and make it challenging when you're looking to do things like receiving a title loan.
5. Set Goals
Each month set a financial goal for yourself that you'll want to achieve. Whether that means saving a specific amount of money or finally paying off one of your credits.
Setting goals helps you look forward to something rather than dreading making yet another payment. You'll be able to meet your goals without watching an excess of money fly out of your bank account.
6. Live Within Your Means
It can be easy to want to keep up with a particular lifestyle, but that can wreak havoc on not only your wallet but also your mental state. Instead of wasting money trying to keep up with everyone else, stick to living within your means.
There are plenty of ways that fit within your budget that will allow you to live comfortably without worrying about paying your bills for the next month. And besides, if the people you're surrounding yourself with are truly your friends, they will not care if you can spend tons of money on the things you don't need anyway.
Remember the budget that we talked about earlier? Sticking to your budget will ensure that you always live within your means and still have the finances necessary to do the things that you want to do.
Money Management Tips 101
Now that you know some of the need-to-know money management tips, you can move forward with getting your finances in order. From setting a budget that will work for you monthly to ensure that you're not spending more money than you have to spend with these tips, you can achieve all of your financial goals.
If you're looking for a car title loan or any other loan for some quick cash, apply today with Title Loans. And if you've got any questions that you need to be answered don't hesitate to contact their experts.
They're waiting by the phone for you, so what are you waiting for?