Can You Do Title Loans Online?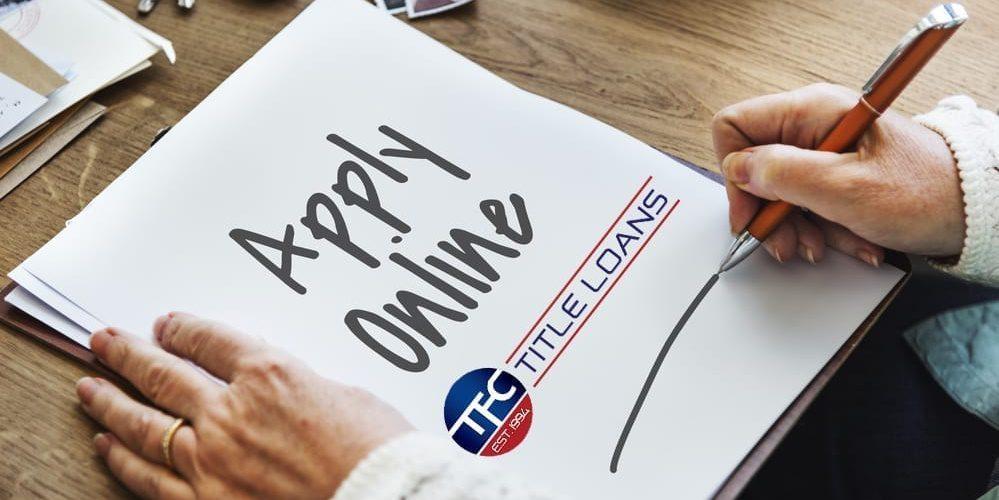 Can you do a title loan online? You can do the whole title loan application and process online, getting a title loan is a great option when you need some fast cash.
Car title loans are used when you need to get some fast emergency cash. All you have to do is to apply for your title loans online, with our flexible terms.
Apply For Online Title Loans
TFC Title Loans makes it easy for you to get the fast cash that you need, you do not need to spend your time trying to schedule a visit to a local office, or going to a brick-and-mortar location, the whole application can be done online.
With our online title loans, you can upload all of the title loan requirements directly from your phone, there is no standing in line, and unlike traditional loans, which will take a long time to get a preapproval, you can get an
instant online title loan approval.
With our online title loans, we can even do the vehicle inspection, so you do not have to do an in-person vehicle inspection, all you need to do is to submit the detailed photographs of your vehicle, directly from your phone.
Requirements For Online Title Loans
Our title loan requirements will need you to send us certain documents, to verify your identity, your residence, the ownership of the car, and your monthly income.
Vehicle title, showing that the vehicle is in your name.
Photographs of your vehicle, so you will have no need to do an in-person vehicle inspection.
Drivers license
Your proof of your income shows that you will be able to make the monthly payments.
Proof of your residence, we will need to see that you are established in your residence.
Five personal references, we will need the names, addresses, and phone numbers of all 5 people.
Bad Credit Online Title Loans
If you have bad credit, do not worry, unlike traditional loans that will require you to have good credit, to be eligible for a loan, our online title loan qualifications are flexible.
Your credit score is not a deciding factor when you apply for an online title loan, the most important thing for you to qualify for an online title loan is that your vehicle has enough equity in it and that you have enough monthly income to support the title loan.
When you are applying for your online title loan, we will run your credit, this is known as a hard credit check, even though your credit is not a qualifying factor, the finance companies will run your credit.
How Can I Apply For An Online Title Loan Today?
All you have to do when you want to get an online title loan today is to apply with our application, we will let you know how much money you will be approved for.
Apply today for your online title loan, and we will put the money back into your pocket, with our large network of title loan partners, that are all in compliance with the CFPB.