Banking 101: Money Management Tips for Beginners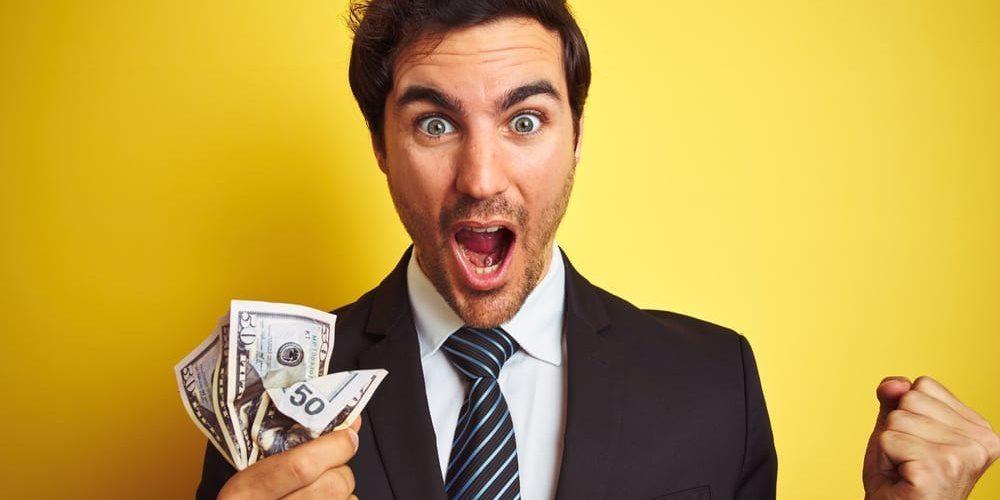 Are you just beginning to take control of your finances and have been searching for some useful tips that will make banking easier? If so, then we're glad that you've clicked on our post, and you can think of this as banking 101.
We're going to provide you with some money management tips that everyone needs to know, even if they are just beginning to take hold of their finances. When you've finished reading this article, you're going to have all the information you need to make the best financial decisions possible.
Let's get right into this article for everything that you need to know.
Use Your Budget
Budgets aren't just for keeping track of all the money that you're making. It's also to help you keep track of the money that you'll pay when it comes to your bills and other expenses. These expenses may include car payments, cell phone bills, school, and much more.
When you set and use a budget, you'll have a better understanding of what you're spending your money on and the areas where you can stand to cut back. When you know where you can make some adjustments, it will ensure that you're saving money for the things that matter and ensuring that you can live comfortably.
Minimize Unnecessary Expenses
We understand that there will be times when you don't feel like cooking and opt to grab some takeout. But did you know that the average person spends more than $2,700 eating out each year? That may not seem like a lot of money, but when you think of the other areas that you can use that money for, it's quite a bit of money.
When you're creating your budget, take the time to plan for any expenses that you don't usually make. But, we do recommend that you cut down on the number of expenses that you've not budgeted for. This will ensure that you're not spending more money than you have on things that you don't need.
Those expenses will add up over time, and before you know it, you may find your account in the negatives, wondering where your money has gone.
Use a Spending App
One of the essential banking basics is the use of the features that are offered by your bank. The way that the feature works is to sign up for the financial spending feature offered by the application, and it will analyze the thing that you spend your money on during the month.
Once it's collected enough data, it will provide you with a detailed report showing everything you spend your money on and how many times you do so a month. After you've received this invoice, you can then set a spending limit for each area using the app.
When you're getting close to reaching the spending limit or have reached the limit for the month, the application will send you a notification to alert you. When you receive the notification, you can readjust the amount that you wish to spend in that area, but if you're trying to save money, we recommend staying under the monthly amount that you'd like to spend.
Put Money Into Your Savings Monthly
We recommend that each time you get paid, you put something into your savings. It doesn't have to be a specific amount of money, but any little bit will help to grow your savings account over time.
Not to mention when you put money into your savings account and let it sit for a while, it will incur interest. This means the bank gives you free money that they add to your savings account each quarter.
All you've got to do is put your money in the account and watch it grow.
Invest Your Money
One of the best things you can do as someone who's just getting started when it comes to taking control of your finances is investing your money. Whether that means investing in stocks or bonds, whatever you're going to do, we recommend investing.
Of course, before making your investments, you'll need to do some research to know what you're putting your money into. It also helps to better understand what you're supporting and know the chances of you increasing your initial investment.
If you invest without doing the research first, you could lose money and wind up in a negative deficit.
Work on Your Credit
Many people ignore their credit until they receive an alert and realize that their credit needs some work. Don't be one of those who pay attention to their credit score when things are too late.
Take the steps now to get ahead and improve your credit score. This could mean setting up bills for autopay or a ton of other options that will work for you and your lifestyle. It could mean taking out a title pawn to cover larger debts that you may have.
Banking 101: Class Is In Session
When it comes to banking 101, there are quite a few things that you need to know to ensure that you're in the best financial position possible. From sticking to the budget that you've set to minimize the amount of money that you spend on things that you've not budgeted for.
But, if you're looking for a loan to help you pay down some of the debts that you've got currently, contact Title Loans. They have the resources you need to get cash to take care of these things; all you've got to do is contact them.
This article was brought to you by TFC Title Loans, we try to bring to you the most informative information. If you are interested in getting a  local title loan, we are able to help you with our large referral network.
We will help you to get the most money by using the equity that you have in your vehicle, the application is fast and we can provide you with same-day funding.
All of our referral partners are in compliance with the CFPB. We will help you to get the money that you need but from a trusted and reliable title lender.