We are here to help you get the fast and easy car title loans in Tulare, we will use the equity that you have in your car, so you can get the money today.
When funding can become tight now and again. Unexpected bills pop up and there' not always enough money to pay them. For those situations, TFC Title Loans is here to help qualified customers with car title loans in Tulare.
TFC Title Loans welcomes customers with any type of credit to apply. The amount you receive is based on unique qualifying factors like the equity value of your vehicle and your ability to make regular monthly payments.
Advantages of Choosing TFC Title Loans Car Title Loans in Tulare
TFC Title Loans has been a leader in the auto title loan industry since 1994. Here are some of the advantages of choosing TFC Title Loans for car title loans in Tulare, but the best is that we can get you a same day title loan in Tulare and you will get a title loan in Tulare, that is close to you:
Prepay with no penalty fees
Receive funds in as little as one business day of approval
Refinance an existing auto title loan
Those are just a few of the advantages you could experience from an auto title loan in Tulare.  When you apply online for your title loan in Tulare, we make the process fast and simple. Contact us today to get started!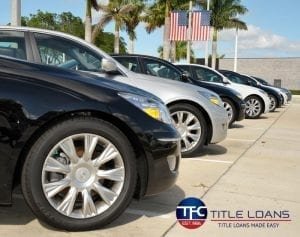 Applying for a TFC Title Loans Auto Title Loan in Tulare
TFC Title Loans strives for excellent customer service. That's why we have provided multiple options to apply for car title loans in Tulare. You are able to apply by phone by calling 844-242-3543 for our California title loans.
You can also apply online through our application process on our website. When you are applying for your car title loans Tulare, we are able to get you the money you need within 24 hours, we will need you to provide us with all of the requirements, for us to fund you.
If you already have a car title loan in Tulare, we can refinance your title loan and get you a lower rate and better monthly payments.
You will be asked to submit the free-and-clear title in your name to a qualifying vehicle, as well as other documents like:
A valid state-issued driver' license or ID card
A current utility bill to verify your residency
Current paycheck stubs or bank statements to verify your income
Based on the information you provide, you may qualify for up to $50,000 with an auto title loan in Tulare. You can go to our title loan calculator page to see what your monthly payments will be.
Contact us today all of our title loans are in compliance with the DBO, we are here to help you get the money that you need, we will use the equity in your car, to get the most money, with our title pawns in Tulare.
Click here for more information on Tulare California.