We are here to help you get the fast money that you need, by using the equity that you have in your vehicle, we will get you the best car title loans Encinitas.
Does it seem like the bills keep piling up, no matter what you do? Has an unanticipated expense, such as a medical bill or down payment, made it even more challenging to keep up with your other financial obligations?
In today's economy, even the most responsible individuals might fall behind. TFC Title Loans may be able to help you get back on the right track with car title loans in Encinitas.
 Fast Title Loans in Encinitas
Our auto title loan Encinitas is a type of secured loan that allows you to use your free-and-clear title as collateral. Depending on factors such as your vehicle's equity value, you may qualify to receive up to $50,000 as soon as the next business day.
Customers can apply for an auto title loan in Encinitas with us any day of the week, for free. Give TFC Title Loans a call today and find out how we could help!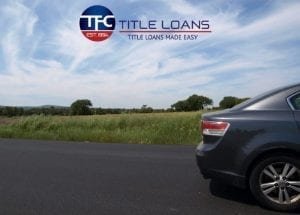 Apply for Car Title Loans in Encinitas Regardless of Credit Type
Unlike traditional lenders, TFC Title Loans doesn't define our customers by just their credit history. In fact, Encinitas residents with ANY credit type are encouraged to apply with us.
That's because we take numerous factors into consideration when determining if you'll qualify for a car title loan in Encinitas. These factors include your vehicle's equity value and your ability to make consistent monthly payments. If you're able to do this, your credit score may even start improving!
Call 844-242-3543 to apply online or over the phone with an experienced TFC Title Loans agent today to get your title loans Encinitas. You can also submit an information request form via computer, tablet, or smart device. We make getting your title loan in Encinitas easy.
Advantages of Choosing TFC Title Loans for Car Title Loans in Encinitas
We've been in the California auto title loan business since 1994, and we're available to help you get the funding you need when you need it.
Our title loans Encinitas team is even available for extended business hours to better serve our customers at their convenience. Here are just a few of the many ways you may benefit from securing a car title loan in Encinitas:
Prepayment without penalty fees
Competitive rates throughout the industry
The potential to refinance an existing car title loan in Encinitas
Get funded as quickly as the next business day
Terms ranging from 24 to 36 months
All credit types welcome to apply
A motorcycle title loan in Encinitas
Contact us today, we are here to help you get the best title pawn in Encinitas, by using the equity that you have in our car, so you can get the most money in California.
Click here for more information on Encinitas California.
Encinitas is a beach city in the North County area of San Diego County, California. Located in Southern California, it is about 26 miles north of San Diego, between Solana Beach and Carlsbad, and it is about 96 miles south of Los Angeles. Encinitas has a population of about 60,000 people living there.