An In-depth Look Into Online Consumer Loans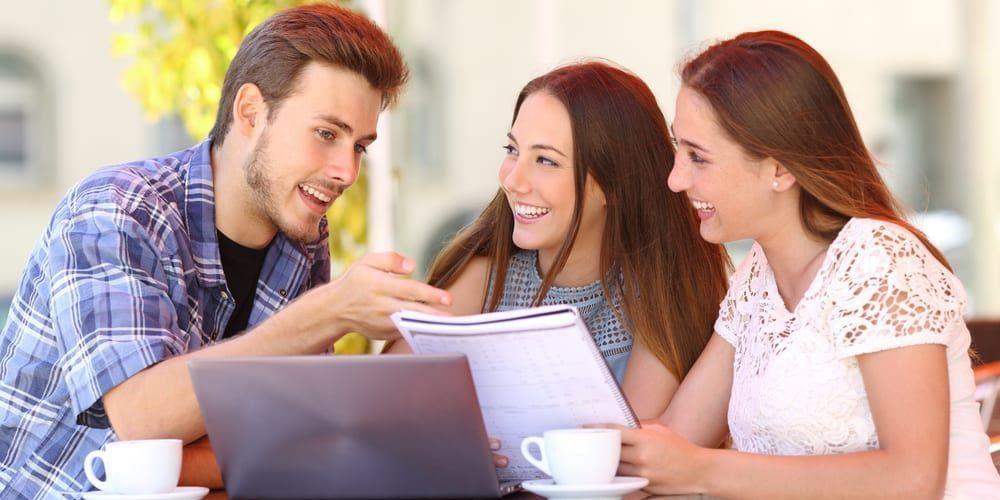 Online Consumer Loans
The recent past has seen an increased demand for technology that enables consumers to access online consumer loans easily. The younger generations are less likely to walk into a physical bank to apply for a loan. Many prefer using different online platforms to access funding.
After loan approval, the online loan platforms collect both the principal amount and the interest at a small fee. Online loans have led to an increase in the uptake of personal loans to almost double since 2015.
Consumer loans online have become popular because of their many benefits which include;
Online Consumer Loans are Convenient
Online lenders are disrupting traditional banking. With online loans, you do not have to walk into a bank to fill out application forms. You can conveniently and quickly apply for an online title loan from anywhere and at any time of the day because they do not have operating hours. While the processing times may vary for different online financial institutions, they are generally shorter than the traditional banks.
In most cases, the application takes a few minutes, and the funds are deposited into your account the following day. The borrower is saved from making back and forth trips to the lender's physical location, making it a convenient option.
Easier Access
With the challenges facing the economy currently, traditional banks are less willing to make loans readily available to borrowers. Most traditional banks will only lend to borrowers with excellent credit; however, online lenders use different criteria.
Apart from the credit score, they focus on other financial health markers such as employment history and cash flow. The different criteria mean that people who would not have made good candidates for a loan in traditional banks can access consumer online loans when they need them.
Competitive Rates
Online loan lenders often have lower lending rates when compared to traditional banks because they don't have several physical branches to run. Lower rates mean that the interest payments are lower compared to those from traditional banks. Most online loan lenders offer a fixed-rate loan, which means you don't have to worry about fluctuating costs.
Cover Emergency Expenses
Unexpected emergencies pop up at the least convenient time: when you don't have any savings. For example, you need quick cash to cover an unexpected auto repair bill when your car breaks down without warning. With online consumer loans, you get the money you need instantly, with flexible installments to clear the loan.
When shopping for an online consumer loan, there are several factors that a borrower should consider, such as the interest rate, consultation fees, and payment options. By considering these factors, you increase your chances of picking the right provider that best suits your needs.
Below are the key factors to consider;
Loan Repayment Duration
The standard repayment period for online loans is three years. However, you can opt for a loan whose repayment period is longer. Generally, when the loan repayment period is extended, the monthly repayment amount will be lower, but it will have a higher interest rate. When shopping for a loan, you should know how long you will need to repay it. You should seek a balance between the interest rate you pay and the flexibility that comes with an extended repayment period.
For people with a tight budget, an extended repayment period with lower monthly payments is advised. The lower repayment amounts offer some breathing room during the budgeting process. The borrower can make a more substantial loan payment to clear the loan faster than planned.
Interest Rate Charged on the Loan
As stated above, online lenders charge lower interest rates compared to traditional banks. However, this does not mean that you should not weigh your options when selecting a lender. It is best to compare rates between lenders and loan types available. If you have a good credit score, you are lucky because, with a good credit score, you can get loans with better rates than those with bad credit scores.
When comparing rates, you should also compare the fees charged. Interest is just one of the costs associated with a loan. There are other fees, such as the originator fees, usually 1% to 5% of the total loan amount. There is also a prepayment fee that is often a flat rate. The fees can add up, making the loan expensive.
Borrowing Limit
If your car broke down, you have a rough estimate of how much it will cost to have it fixed. Most loan lenders will display the most substantial amount of money they can lend on their websites. This can help you know whether they're ideal for your situation or not. It's advisable to select one lender who will give you the whole amount to cover the auto repair costs instead of getting several loans that add to the amount you need.
Having to juggle different payments can be a task by itself, not to mention it is cheaper to borrow from one lender because you have fewer fees to cover. If a lender cannot match the amount you need, keep looking for another.
Repayments Methods
There are two common ways of paying for consumer loans online. The first is where the lender will require you to provide your checking account and automatically deduct the repayment amount monthly from your account. Other lenders will send you a monthly statement, and you are required to make the payment yourself. None of the two is better than the other, but it's best to choose a method that works best for you. You need to know how you are supposed to make payments when the payments fall due, and how the payment plan fits into your cash flow.
Online consumer loans can be complicated, especially for people who are not used to shopping around for loans – but they don't have to be. The above guide assists you make a more informed decision the next time you are looking for an online loan.
This article was brought to you by TFC Title Loans, we try to bring to you the most informative information. If you are interested in getting a title loan local to you, we are able to help you with our large referral network.
We will help you to get the most money by using the equity that you have in your vehicle, the application is fast and we can provide you with same-day funding.
All of our referral partners are in compliance with the CFPB. We will help you to get the money that you need but from a trusted and reliable title lender.
Need Cash Now? Get Approved In Minutes!