A COMPLETE GUIDE TO PAYDAY LOANS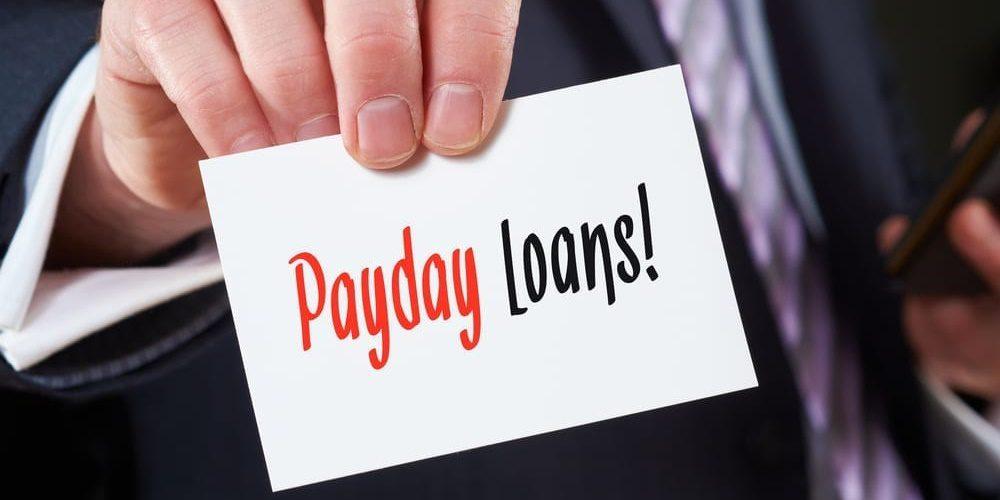 Your understanding of how a payday loan works will be very helpful in making wise financial decisions when you are faced with financial difficulty. We will take a look at how payday loans work.
How does a payday loan work?
Your payday check is what you use as security to get a payday loan. What this means is that you are getting a loan to be repaid either partially or in full by your next payday. You do not need to have a stellar credit profile to get a payday loan. Hence, whether you have good or bad credit doesn't matter. The lender most times has the authorization to deduct their payment from your bank account when you get paid. This is how payday lenders tend to manage the risks involved.
What happens when it's time to make your payment?
Payday lender charges you a fee for every $100 you borrow. This fee varies between $10 to $30, according to the Consumer Financial Protection Bureau. This fee varies from lender to lender.  As much as the fees may be, they can add up very quickly before you know it. For instance, an average $15 fee can easily accrue an Annual Percentage Rate (APR) of about 400% for a two-week loan.
On the payment date, you are expected to make payment for both the loan and the fee charged. If you can't pay off the entire loan on your next payday, you will have to roll over the loan to the next month and you will be charged more for this by your lender. The fee charged as rollover can look small but if you keep rolling over the small fee can amount to a huge amount.
Why payday loans can be dangerous
A payday loan can be tempting. When you get the loan, you feel like everything is alright and you will pay on your next payday but this is not always the case. A whole lot can happen in-between time and you still have other expenses to cater to.
When your payday comes, you suddenly realized that after paying for some essential bills and you take out the money to pay the debt, what you have left might not sustain you until your next payday. Then you might want to request more time from your lender so that you can pay part and roll over the remaining debt. This will attract further charges and if care is not taken you might end up going round in such a cycle of debt.
The trick to avoiding this is to always get a small loan amount that will not hamper or alter your budget for the month. Resist the temptation to borrow more than you can repay on your next payday.
What you can do if you need cash before your next payday
Banks hardly lend money to those who don't have good payment history or high credit scores because they see them as high-risk borrowers. This is why a payday loan is a fast route for people who have bad or poor credit.
In this kind of case where you can't get a loan from your bank or other financial institutions, you can try some of the ways below;
Apply for a personal loan online
Most online lenders don't usually consider your credit. Hence, you can get a loan with your bad credit. TFC Title Loans is one of the online lenders where you can take out a loan.
Online Title Loans From TFC
You can get an auto title loan from TFC by simply applying online or in an office near you and submitting only a few required documents. We will not leave you wanting to know if you are approved for the loan. Learn how the process of getting a loan works here.
Our loan experts will get across to you as soon as we get your application. Our interest rate is affordable and our terms are convenient to keep you out of financial pressure.
We offer same-day funding so you have nothing to worry about when you apply.
If you own a credit card that is not maxed out, then it can be used to charge your expenses. The interest is lower compared to what you get for a payday loan and you have up to 30 days to pay back the credit card balance before it will start to accrue interest.
You can ask your employer for a salary advance if you need quick cash. Talk to them if they can help you out rather than taking out a payday loan.
Look around if there are any available means of getting extra cash outside your current job. This involves starting a side hustle or selling some items in your house that you no longer need or wouldn't need any time soon.
This article was brought to you by TFC Title Loans, we try to bring to you the most informative information. If you are interested in getting a title loan in your area today, we are able to help you with our large referral network.
We will help you to get the most money by using the equity that you have in your vehicle, the application is fast and we can provide you with same-day funding.
All of our referral partners are in compliance with the CFPB. We will help you to get the money that you need but from a trusted and reliable title lender.