8 Important Facts Everyone Should Know About Personal Loans Online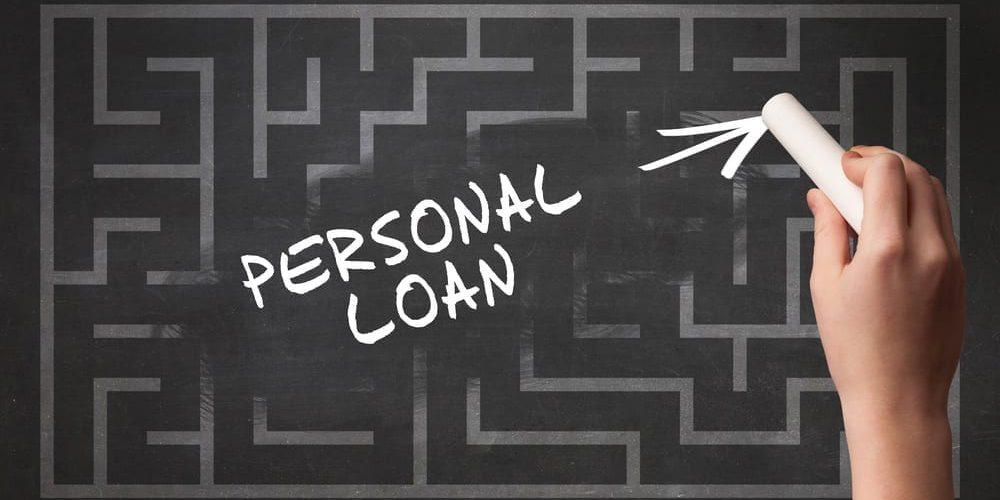 Over 44% of Americans said they've taken out a personal loan in the past year. As you can see, many people need some financial help when it comes to reaching certain achievements in life, and it's not a bad thing to take on a little debt to do so.
Do you have something important coming up you need cash for, such as a car repair, wedding, honeymoon, or renovation? Then you might be giving personal loans a think.
In that case, here are 6 important facts you should know about personal loans online.
This article was brought to you by TFC Title Loans, we try to bring to you the most informative information. If you are interested in getting a title loan local to you, we are able to help you with our large referral network.
We will help you to get the most money by using the equity that you have in your vehicle, the application is fast and we can provide you with same-day funding.
All of our referral partners are in compliance with the CFPB. We will help you to get the money that you need but from a trusted and reliable title lender.
1. There Are Different Types of Personal Loans
Personal loans are a type of consumer loan. This means basically everyone can take one out as an individual.
But personal loans can be divided into different types, depending on what you need the money for.
For example, you might be familiar with mortgages; this is actually a type of personal loan. There are also auto loans, student loans, and credit cards, just to name a few.
As you can see, there's a wide variety of personal loans available. So it might be worth taking a few extra minutes to find out which is best for your personal situation and needs. All of these will have their general term lengths and interest rate ranges.
2. Know the Difference Between Secured vs Unsecured Loans
Not only are there different types of personal loans, but there are 2 categories they can fall into secured and unsecured loans.
Secured loans are ones backed by collateral, such as car title loans. This means you give them something like your car title to secure a loan. If you're unable to pay back the full amount within the specified timeframe, the lender will get to keep your collateral and sell it to recoup their losses.
On the other hand, unsecured loans don't require collateral. Because of this, lenders usually require higher credit scores and charge higher interest rates. However, you'll get peace of mind knowing that if you default on your loan, your treasured belongings won't be taken away.
Which type of loan is better for you will depend on how much you want to borrow, your credit score, what assets you have, and what you're comfortable risking.
3. You Can Use the Money on Whatever You Want
In general, you can use money from a loan on whatever you want. One exception is student loans, as you're expected to use that money on things related to your education, including food and rent. This is why you get a lower interest rate, after all.
However, with things like mortgages and auto loans, you can technically use the money however you wish. There's a good chance you have leftover money after you use it on what you initially took the loan out for, so it's reasonable that you'd use this cash on other aspects of your life that need attention.
Otherwise, you can even use a personal loan to fund a vacation.
4. There Are Different Types of Online Lenders
Traditionally, you'd take out personal loans with your bank or credit union. Today, you can still do that, whether in person or online.
However, there are many more options available to you, thanks to the convenience of the internet!
There are quite a few online lenders that have emerged, plus innovative options like peer-to-peer lenders and online brokers. As a result, you have significantly more windows of opportunity to get loan approval.
Always make sure to check these businesses with the Better Business Bureau before applying, just to make sure you're dealing with a legitimate company.
5. Lenders Will Do a Hard Credit Check When You Apply
When you browse all these amazing personal loan options, you might be tempted to apply for them all. After all, the more you apply to, the better your chances, right?
However, doing this will have its consequences. This is because when you apply for a personal loan, the lenders will pull a hard credit check on you. This means that when they check out your credit history, this will lower your credit score by a little bit.
As you can imagine, if multiple lenders have to do this, then your credit score can go down by a lot. So be selective in your applications and only go with 1 or 2 companies rather than all the ones you have a slight interest in.
6. Watch Out for Prepayment Penalties
For most people, when they take on debt, their goal is to repay it all as quickly as possible. This is the most responsible decision, after all.
But what many don't know is with some lenders, actually have a prepayment penalty. This is where you get charged for paying your debt off earlier than planned.
When this comes as an unexpected surprise, it can be a disappointment and feel like you're being punished for being responsible. But when you think about it, if you pay your debt early, the lender loses out on the interest you would've paid, so they need to make it up in another fashion.
So if early repayment is something you might want to consider, be extra careful about prepayment penalties.
7. Get Personal Loans Online Today
Now you know all the pertinent information about personal loans online. You can make a much better-informed decision, especially when it comes to all the different types of personal loans available to you.
8. A Title Loan can be a Personal Loan Too
If you feel like you'd benefit from one, then the next step is to apply for one. Fortunately for you, we offer some great options here at TFC Title Loans.
So feel free to get in touch with us now and apply for an online title loan. We'll let you know within minutes if you've been approved!