6 VITAL CREDIT CARD TIPS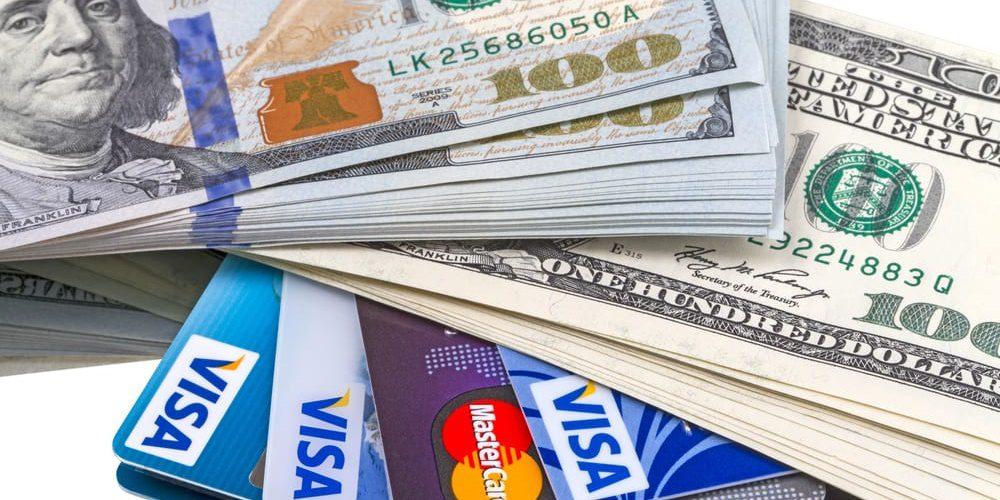 It is important that you learn to make your credit card work for you by leveraging on the opportunities it offers rather than getting into debts. This is why it is important to know how a credit card works and how you can use it to your advantage.
Credit cards is a part of us and it is more like a way of life. Having your families get the best in terms of comfort and finances while you are away is great. With your credit cards, you can still get to pay your bills while you are away from home.
It can be an exciting experience to be able to get rewards such as free airline tickets, or cash back for making purchases. Having a credit card makes life easier because you can easily make payments and get rewarded for spending. However, you must be prudent in your spending by ensuring you buy things that you need and limit buying things you want so that you don't run into excessive debt.
I will be highlighting some of the helpful tips that can help you manage and use your credit card to your advantage in the sections that follow.
Focus on your monthly debt payments
Try as much as possible to limit your debts while looking for avenues to open up more channels of income. Financial advisers recommend that you shouldn't let your total monthly debt going into car loans, mortgage loans, credit card payments, and students be more than one-third of your income. If your expenses and debts are close to hitting one-third of your income, then you should cut down your expenses, and pay down other loans. Too many debts can put you in financial bondage that you might struggle to liberate yourself. So, learn to make your credit card leverage rather than bondage.
Regularly check your credit reports
Information regarding your credit is compiled and computed by 3 credit reporting agencies; Equifax, Experian, and TransUnion. Whatever reports they file serves as the basis of your credit score, and this is what your potential lenders will use in evaluating your chances of getting a loan and at what interest rate they will charge you. Your credit score is a measure of your financial responsibility. It reflects how well you have been paying your bills, and debts among other expenses.
Your credit report will detail how much you are owing, how promptly you pay your bills, the type of credit you use, whether it is mortgaged, credit cards, auto loans, and other types of loans. If there is an error in your report such as a wrongly inputted figure, a payment that isn't captured, it can lead to a reduction in your credit score, and this can affect your chances of getting a loan or getting a loan at good interest rates, or it might even hamper your chances of getting a loan at all.
Hence, it is important to always review your report annually to check for errors. You can request a free copy of your reports once a year at www.annualcreditreport.com. However, for regular review, you can request to get one report from each agency every 4 months. You can also get a free report if you have been previously denied credit.
Try paying on time and carefully close out cards that you don't use
The most important things on your credit report are your payment history, and your credit utilization or debt-to-credit ratio. Hence, making prompt payments regularly for a long period of time can be very beneficial to your credit report. And also, keeping your debt-to-credit ratio as low as possible will make you creditworthy in the sight of lenders when you do apply for a loan.
Use your card safely
Identity theft and credit card theft are major risks you have to guide against. You should strive to keep your credit card information as safe as possible. Work together with your credit card issuer to ensure you have maximum security on your card. Check and review your monthly credit card statements regularly so that you can easily identify any abnormalities. If you are suspicious of anything, do not hesitate to escalate to relevant agencies.
Strategically pay off balances
The Credit Card Act of 2009 now makes it easy to show cardholders how long it will take to pay down their balance if they are able to consistently make only the minimum payment. The faster you are able to pay off your debts, the lower the debt will cost. Try to make more than the minimum payment amount monthly and by doing this, you will be able to pay off your balances in a quick time.
Leverage on rewards
You earn rewards in the form of points when you make purchases with your credit card. These points give you rewards in the form of airline miles, merchandise, cashback, and access to exclusive clubs among others. A credit card that offers you rewards can help you save money. You can also request that your rewards be deposited directly into your savings or checking account.
We offer title loans close by which means we are the closest title loan company at no cost and at the distance of your fingertips we can help you obtain the money you need in minutes by funding you straight to your bank account.
This article was brought to you by TFC Title Loans, we try to bring to you the most informative information. If you are interested in getting a title loan local to you, we are able to help you with our large referral network.
We will help you to get the most money by using the equity that you have in your vehicle, the application is fast and we can provide you with same-day funding.
All of our referral partners are in compliance with the CFPB. We will help you to get the money that you need but from a trusted and reliable title lender.