6 Things You Should Know About a Personal Loan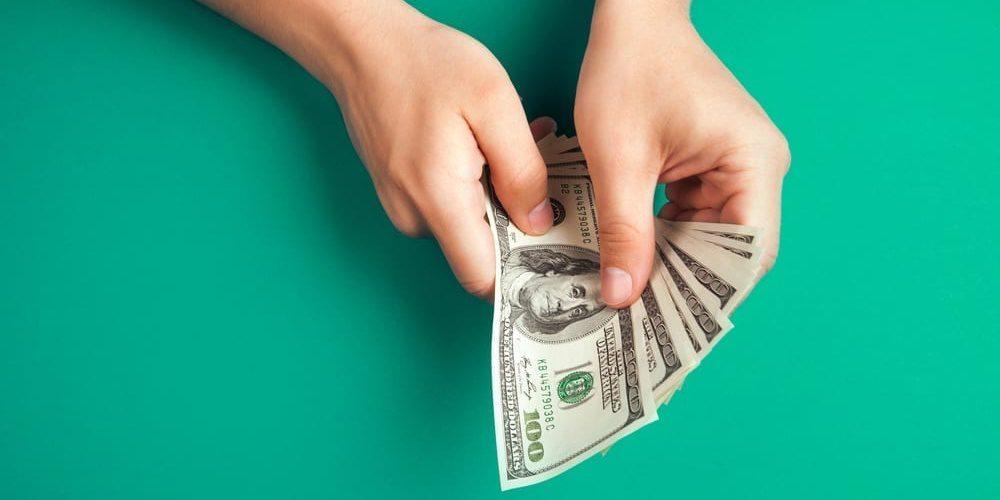 Here are 6 things you should know about personal loans before you apply for one. Americans take out personal loans every passing year to offset diverse bills such as paying for medical bills, home repairs, and debt consolidation among others. According to Transunion, the number of persons applying for personal loans in the United States has increased over the years, from 23 million to over 26 million. In 2016, personal loans emerged as the fastest-growing loan product.
Personal loans are generally appealing because of the low-interest rates they offer especially for those with good credit, and their ability to help consumers get small loan amounts. However, this is not to say that they are the best solution in every situation or they are suitable for everyone.
There are a few things you should consider when you plan to get a personal loan. I will be highlighting some of these things to consider in the sections to follow.
How do personal loans work?
A personal loan is an unsecured loan meant to be paid to install mentally. What this means is that you will be repaying a fixed amount on a monthly basis till you completely pay off the loan including the interest on the loan. The life of the loan can be between a year to seven years. Once you completely pay off the loan, your account is closed by the lender and you can apply for another loan if you need more money.
This type of loan can be either secured or unsecured. If it is secured, it requires collateral, while an unsecured loan will not need any collateral.
Types of personal loans
There are two types of personal loans; they are secured and unsecured loans.
Unsecured loans are not backed by collateral. The lenders approve borrowers based on their credit score, and financial history.
The other type is referred to as "secured loans." Secured loans require collateral. Hence, you might have to use your house or home as collateral to get a secured loan.
Where can I get a personal loan?
Banks are not the only place one can get personal loans as most people think. Their other specialized lenders are online and there are credit unions too who offer personal loans.
Most of these lenders now operate online. Make sure to check with the Better Business Bureau or the Consumer Financial Protection Bureau to ensure that the lenders you are dealing with are licensed and legitimate.
Personal loans against other lending options
A personal loan is not the only option available when you need cash. There are other lending options and this is why you need to consider the options available to you to decide whether you should go for a personal loan or not. If you have good credit, it will be easy for you to qualify for a balance transfer credit with a 0% Annual Percentage rate. If you are able to pay off the balance before the interest rate surges, then a credit card may be an ideal option for you.
Effect on your credit scores
A hard inquiry into your credit report by your lender as part of the application assessment may have an adverse effect on your credit score. It can lead to a few deductions of points in your credit score.
Interest rates and other fees
The interest rates your lender is offering you can make a huge difference in the cost of the loan. Also, the charges that apply from your lender can also influence how much you will pay over the life of the loan. These charges or fees vary from lender to lender.
Some of these fees include interest rates, prepayment penalties, origination fees, and closing fees among others.
Above all, you might want to consider a personal loan if you need additional cash to complete a project. However, make sure you are comfortable and able to pay other primary bills while servicing your debts.
How do TFC Title Loans work?
TFC Title Loans is an online title loan provider. We offer title loans for individuals who need short-term loans using their car as collateral. You can apply for your auto title loan online and one of our loan representatives will get in touch with you as soon as you submit your application online.
This article was brought to you by TFC Title Loans, we try to bring to you the most informative information. If you are interested in getting a title loan local to you, we are able to help you with our large referral network.
We will help you to get the most money by using the equity that you have in your vehicle, the application is fast and we can provide you with same-day funding.
All of our referral partners are in compliance with the CFPB. We will help you to get the money that you need but from a trusted and reliable title lender.
Same day funding
We offer same-day funding on all our loans. We understand that most people who apply for title loans are running against time or facing one emergency or the other and this is why we will not keep applicants waiting. We treat every application as they come in.
Hence, our consumers are assured of timely loan approval and disbursement.
To apply for a car title loan, you will need proof of identification, proof of residence, the title of your vehicle in your name, car insurance.