19 Tips on Budgeting on a Low Income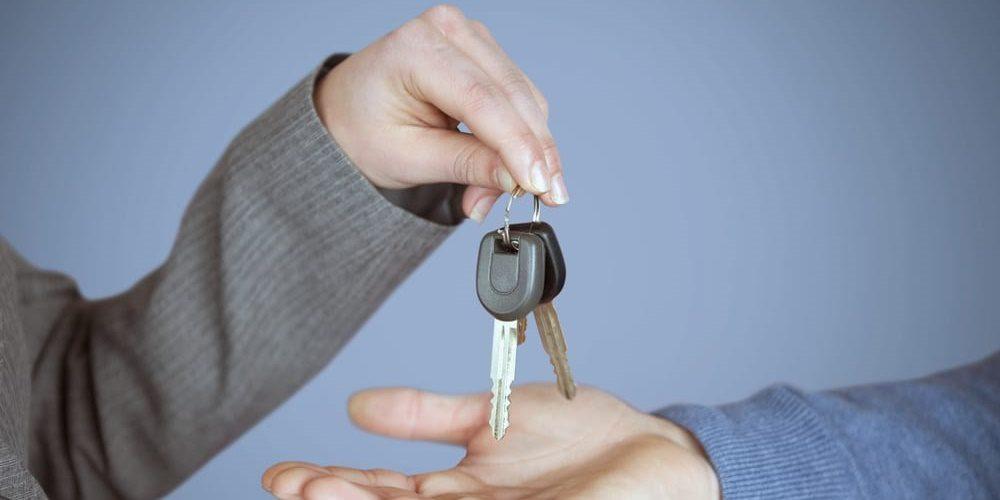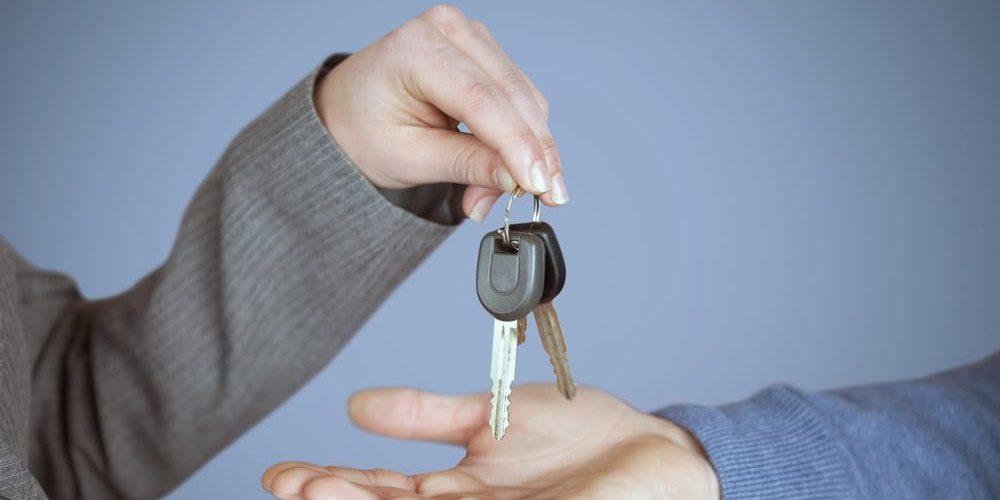 For people on a low income, having a budget is in your best interest. For most, getting a higher income might not be the only solution available.
Even with a low income, the right budget and planning can be just what you need to avoid living paycheck by paycheck.
Budgeting Your Money On Low Income
Budgeting on a low income simply involves you creating a plan on how you spend money. Read the online article from TFC below …
Budgeting shows you where your money is going, what you can save, and how best to avoid debts. When budgeting on a low income, it becomes easier to plan and track your spending.
How to Budget Income
Your ability to create a feasible budget even on a low income is a great way to achieve financial freedom. Budgeting also helps you save more effectively towards your long and short-term goals.
There are different ways you can maintain a budget, and it all comes down to discovering what works for you best.
It is difficult when budgeting on a low income while experiencing a financial emergency we have some low-income budget tips for you.
This is why TFC Title Loans are here to help anyone going through financial stress by offering quick cash after the appraisal of your vehicle.
19 tips on Budgeting on a Low Income
1) Monitor where your money is going:
Before you can create a monthly/weekly budget, you first have to check where and what you spend money on. Pay close attention to everything you or any member of your family buy.
Keep receipts if you have to. Divide the receipts into categories like housing, clothing, groceries, gas bills, phone bills, and others.
Your smartphone can also be a great help. Download software that helps in tracking and recording expenses. Make use of digital tools that can help monitor and manage your spending.
Track your expenses for at least one month. Once you have discovered how you spend your money, discover where you spend money on most and why.
If you can, find ways to reduce how much you spend on that particular need. This will require you to cut off some extra habits and have a lifestyle change.
2) Save before spending:
A great idea when budgeting on a low income is to save first before spending.
Have a specific amount that you send to a savings account each paycheck. Out of sight, out of mind.
The remaining money after saving can then be spent on expenses.
Your savings also will come in handy when some emergency comes up.
Saving requires discipline but having a goal in mind makes the job easier.
 3) Pay off your debts:
Nothing ruins a budget quite like the demand from high-interest debts. If you wish to stick to your budget, make a list of your debts and start making efforts towards paying them off.
Start by paying off the ones with high interest, especially debts from credit cards and loans.
Create a plan at the beginning of every month and prioritize your debts. Avoid taking loans as much as you can. You will reach your financial goals more effectively when you are debt-free.
 4) Create a reasonable budget:
The key to making and keeping a budget is about how feasible it is. If you make a budget that exceeds your income, there is no sense in that.
Also, making a budget for particular expenses below what you or your family members truly need is unhealthy.
Set a budget for each need and let it be something you and every member of your family can work towards. This is where the input of everyone matters.
Be sure to involve everyone and get their opinion when creating your family's budget. This way, you can be sure that everyone would keep to it.
5) A budget for only important things:
When preparing your budget, be sure you are not spending money on things that are not needful. Once you have budgeted for food, clothing, and housing, any additional budget should be as lean as possible.
Cut off all unnecessary subscriptions like magazine subscriptions, cable bills, gym membership, and phone bills. You might need to start cooking more and eating out less.
There might be times when you need to save up on gas by staying in or walking. The key is to be moderate in spending.
6) Create a list when shopping:
When shopping for groceries, create a list that will guide you when shopping. Avoid buying anything that is not on the list. This will ensure you are buying only the most important things.
Don't just spend on a whim without considering if you need the item. You can easily save up on food by making homemade meals as against eating outside.
There are sites online where you can get free and easy recipes. Explore and get creative with your meal. Be sure to shop in stores that offer the lowest prices and check for special deals and discounts too.
 7) set goals and work towards them:
Setting goals can be a source of motivation for maintaining a budget. At the beginning of every year or month, write down your goals, and start working towards them. You could set goals by saving for a holiday or getting yourself a gift.
You could also open a savings account and set goals on the amount you wish to have saved up at the end of the year.
This way, you spend and save with those goals in mind. Write your goals and put them up in a place where you can see them every day. This would serve as motivation and a reminder for those days when you don't feel like saving.
 8) Get additional income:
It might come to that point where you realize that your income is just not enough. This is why it is imperative to get a side hustle. Aside from your main job, get an extra job that could fetch you additional income.
Search online and check areas you are interested in. Some of the most paying online jobs include freelance writing, editing, proofreading, graphic designing, photography, among others.
A good site to apply is www.fiverr.com. You could also earn money on ad money when you open a blog or YouTube channel.
Find something that you love doing and make an income from it. Your side job could also end up being your main job. All that matters is finding your interest and making money from it.
9) Cut down additional expenses:
Budgeting on a low income means either earning more income and/or cutting down unnecessary expenses. Before buying anything, ask yourself if you need that item.
If you can live fine without it, then maybe it is not worth the price. A great method to cut expenses is paying by the hour not cost.
Divide the price of a particular item into hours and see if you make that price when you work by the hour. You should also check for holiday deals and promo codes on sites like www.retailmenot.com.
It could be that you need to trade in your car for a cheaper and more cost-effective one. It could also be you need to move to a more affordable home or get roommates. Do you need that cable? Why get additional shoes when you have enough already?
10) Compare prices and stick to the lowest ones:
When budgeting on a low income, money set aside for a particular purpose could be properly used when you check for the sweetest deals available.
Compare shops and try to find the ones with the lowest prices. If you are borrowing money, be sure to ask all the important questions …
In your attempt to cut prices, don't buy inferior products as you might end up having to spend more than the original price in the long run. Search online for stores with the best and most affordable products.
11) Budget for gifts:
Different occasions would require you to get gifts. It could be for events like birthdays, baby showers, graduation, weddings, funerals, and holiday gifts.
Sometimes you can't predict what events will pop up, but you can always budget for it every month. If you are not careful you will find that you have to spend your savings, cancel a subscription service, or otherwise change your lifestyle to afford gifts for your loved ones.
Start by budgeting early and set a specific amount that will be used for gifts only.
12) Don't lease a car:
Nothing eats up money quite like a car that isn't even yours. Unless you plan on putting an excessive amount of mileage onto a leased vehicle, it makes little sense to make monthly payments that are higher than making car payments to own it.
Check online for affordable and durable cars selling for cash. There are apps like OfferUp and sites like Facebook Marketplace that can connect you with local sellers.
And, if you do buy a car, you can use the inherent equity for a car title loan!
13) Look for free, fun activities:
It is normal for people to want to have fun. However, if your way of having fun is costing you a lot and creating a big dent in your budget, then it might be time to reconsider.
You don't have to spend so much, and there are certain activities you can do for free. Check out events in your local city or county calendar, go to www.eventbrite.com or download the Meetup app.
14) Have an emergency fund:
An emergency fund is when money put away for unexpected and urgent occurrences. A good rule of thumb is to have 3 to 6 months of your income saved up at any given time.
This should be different from your normal savings. It is, very important to set a certain amount aside monthly for times of emergency.
It could be for a hospital bill or some unexpected damage. Also, your emergency fund should be kept in an account that you do not have easy access to.
15) Apply the 50/30/20 rule:
A great way to help you create an effective budgeting plan is by using the 50/30/20 budgeting method. This means 50% of your income goes into your monthly basic needs, 30% goes into your wants, and the remaining 20% goes into your monthly savings. To do this, start by deducting your income tax and business expenses.
What is left is your income and what is available for budgeting. Once done, put 50% into getting your most important needs like food, clothing, and housing.
30% should then be allocated for your spending. These are things you don't necessarily need but are important.
Try to spend within this limit and don't pull from 50%. The remaining 20% should be kept in a savings account and kept for the rainy day.
16) Budget using cash and envelopes:
It can be quite difficult to keep up with spending when you are using a credit card. To help you monitor and stick to your budget, budget using cash, and envelopes.
This means you simply withdraw the amount you plan to spend monthly and keep them in an envelope. You can also divide them into categories. This way, you know that once the money finishes, spending is over.
17) Do automatic savings:
Sometimes, it can be quite difficult to take the initiative to transfer money into your savings account. A great way to ensure you are saving is by doing so automatically.
Open a savings account that automatically withdraws money at the end of every month. You can also have your employer remove a certain amount from your income to be transferred to a savings account on your behalf. This way, you don't have to struggle with choosing whether to save a particular month or not.
18) Save for short and long-term purposes:
Savings can be for different purposes.  This all depends on your personal goals. Savings can be for short-term reasons such as saving for a car or holiday.
It could also be long term like a retirement account. It is never too early to start saving for retirement. Start early to help you accumulate interest in your savings in the long run.
19) Stick to your budget:
The hardest part of creating a budget is sticking to it. It is possible to get busy and spend outside your budget. Each week, check your expenses to be sure you are keeping to your budget.
Download an online financial management app to keep track of your spending. There are software programs available for download that can help you monitor your expenses. You can also get a notepad and pen to keep track of your spending.
Source (73) (1) (1)

Conclusion On How To Budget Money On Low Income
Creating and sticking to budgeting on a low income can be hard but possible. It is important to understand your financial goals and create values that are tending toward them.
You should also learn the art of delayed gratification and learn to spend smart. Creating and sticking to a budget requires discipline and a determination to follow through.
Create and discover a budgeting method that works for you and stick to it. Repetition is key.
This article was brought to you by TFC Title Loans, we try to bring to you the most informative information. If you are interested in getting a title loan in your area, we are able to help you with our large referral network.
All of our referral partners are in compliance with the CFPB.